Made to order Mezuzzah case (test tube)
Made to order Mezuzzah case (test tube)
SKU:
Made out of crystal beads, wire, clay, and felt. You tell me the colors and how big of a mezzuzah your door frame will allow (test tubes are 5-6 inches if you want one for outdoors).
* indicates a required field
Powered by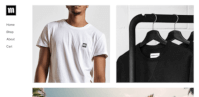 Create your own unique website with customizable templates.